All of my online time has been devoted to
this
lately.
Here's the latest spinning I've gotten done: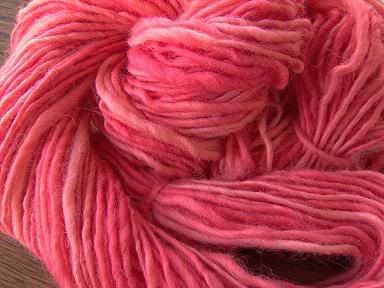 I've also decided that dyeing merino is a huge pain in the arse. With BFL, I don't even need a presoak.. just toss it into the dyepot when it's hot enough.
With merino, not only do I need a presoak, it has to be an attentive presoak. I have to hold the fiber under the water.. pull the fiber apart at places to let the water in.. basically, tend to it for half an hour before dyeing. Otherwise the dye just slides right off. Crazy merino.
I finally found the macro setting on my darn camera! See how much clearer my yarn photos are now? I'm a dolt.
In less than two months, we're heading to PA to pick up my stepson for the summer. My stepson is awesome. He'll be 4 in July, and he's smart and adorable and I love him to death. Last year when he was here, I crocheted him a blanket. He watched me work on it day after day, and then I finally asked him if he wanted it, and he nodded enthusiastically. He always called it "Steppie's blue blankie." *melts* So this year, I've already cast on for a small blanket for him. Once again, inspired by
Mason-Dixon Knitting
.. it's simple.. lots of garter stitch, but the way it's put together will make it look great.. hopefully. Hubby picked the colors. Navy blue, black, and grey. I'm thinking I might return some of the yarn and make it navy blue, forest green, and tan. The blue/black don't contrast each other enough for my liking. Either way, it's the perfect tv knitting.. just like tubey. And I'm still working on Branching Out for when I need to spice up my knitting.
Oh! Hey.. I didn't show you guys.
This was made by
another etsy member
with my bleeding yarn.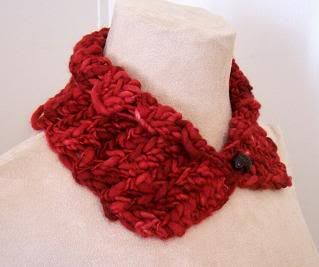 And this was made by
yet another etsy member
, with the darker yellow stripes being my Kindergarten Sunshine yarn.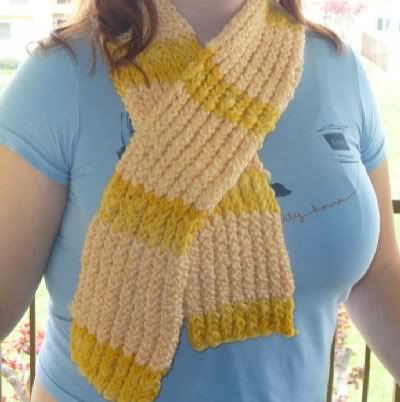 Cool, huh?