This is for you, Ragnar. I figure since I've been off work the past.. 2.. no.. 3 days, I have no excuse.. other than the flu of course, but I can't just lay on the couch all day, can I?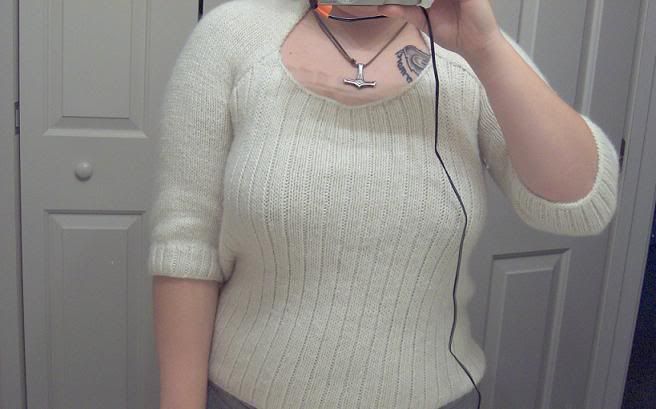 See? Too loose. The neckline went stupid. And it's fuzzy.. and itchy. It makes me look larger than I am, and makes my chest look funny. Or it could be that I'm in denial. I don't know. Either way, I should have made a medium. Damnit.
Now, show me your skull shrug.
I ordered things. 2 lbs of white-ish Blue Face Leicester roving from Copper Moose, $30 worth of Wilton's Cake Dye from
here
for dyeing that roving, and a yarn swift from
Yarn-Store.com
. I'm bad, and yet it feels so good.