Lesson of the day: No matter how good Victoria's Secret Love Spell scented condition smells on your hair, do not condition wool with it. The lovely scent transforms into something horrid and no matter how much you wash the wool, no matter how much kool-aid you dye it with, it will not go away. It follows you around and haunts you, and you know that you can never knit with it. That is the Victoria's secret. She is human friendly only.
The mailman was nice today. He brought my ball-winder, which I didn't bother to photo, but it did help me wind this pretty Knitpicks Wool of the Andes that I also got today.
And he brought this amazing book.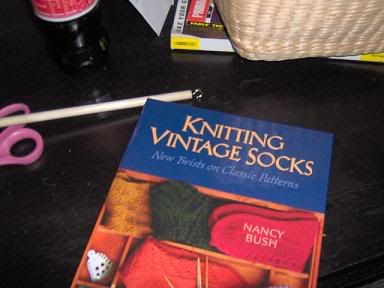 And he finally brought my spindle, which is really small, and weighs just under one ounce. It's mad at me for making it pose upside down.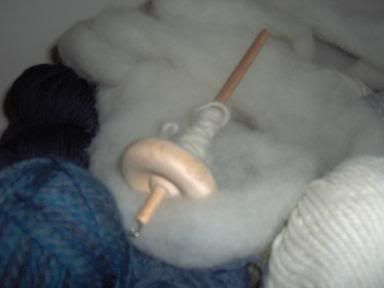 And in one really looong everlasting hour, I get to go pick up the bestest thing ever from UPS, which I'll show you later.